As B'nai B'rith Courage to Care (Vic) Inc. celebrates its 30th anniversary it is a time to both celebrate the past and look to the future.
Recently we celebrated with our 30th Anniversary Exhibition showcasing all we do in schools and the community with a series of special events.
Looking to the future, having held the role of Chair since 2005, Dr Tony Weldon OAM FRACP stepped down as Chair at the Annual General Meeting (AGM) held recently.
As testament to how far we have come under Tony's leadership, this change of leadership is well planned and considered.
We are delighted to advise that our Vice Chair, Judy Glick was elected as Chair and our current Committee member Kerryn Lowe was elected as Vice Chair. Both Judy and Kerryn were elected unopposed.
As Tony commented, "When I, rather reluctantly, took on the Chairmanship of B'nai B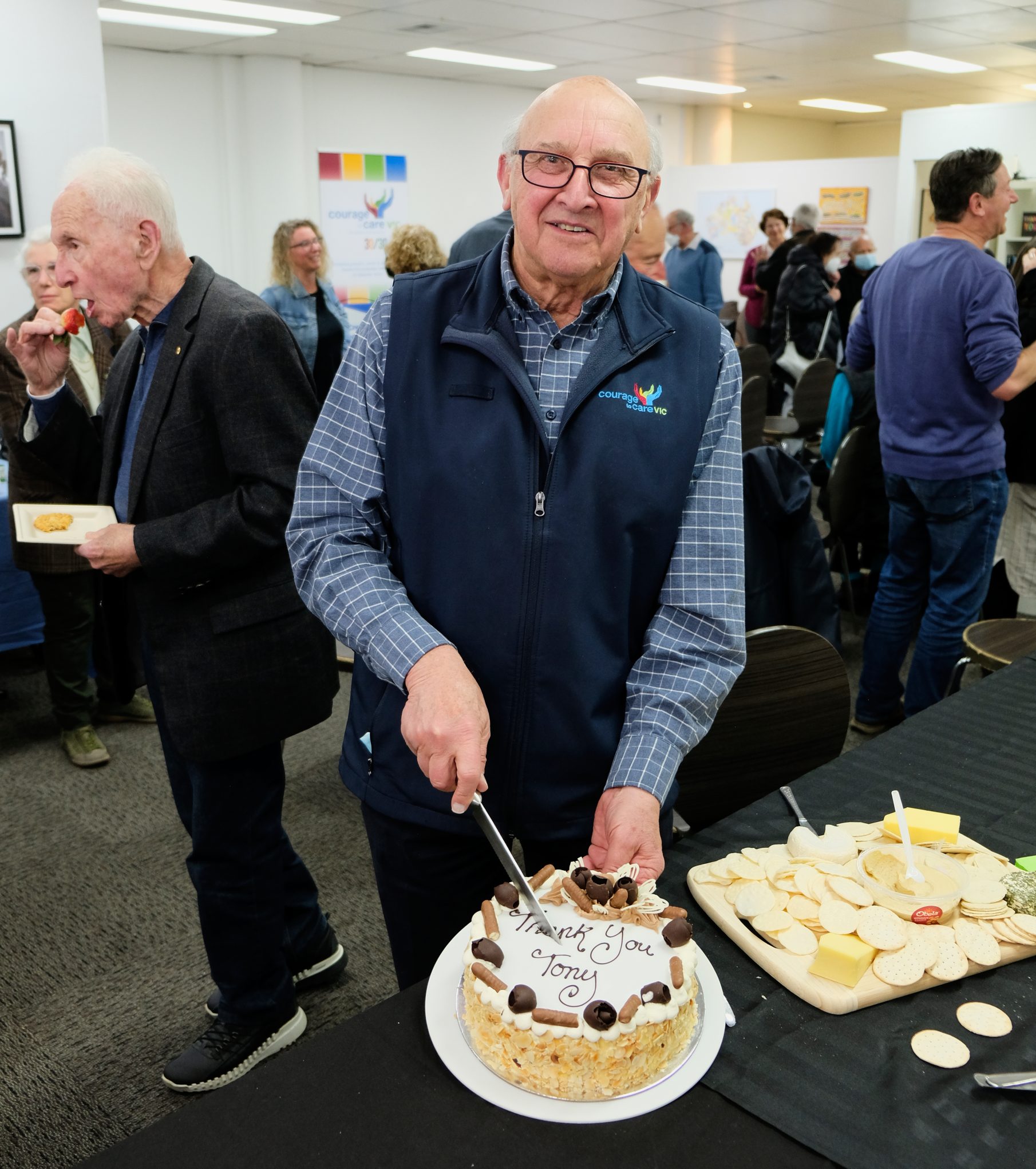 'rith Courage  to Care (Vic.) Inc. in 2005 it was because I was concerned that the potential was there for the organisation to implode, and not survive. I was determined to do my best to ensure that this did not happen. Looking back, I am proud of what we have all achieved together.  
Our current Committee of Management consists of a number of very talented individuals each of whom brings particular skills to this organisation. I am therefore very confident that despite this change in leadership, Courage to Care will grow and develop further and become increasingly effective in its endeavours over the next 30 years."
Here's a little about both Judy and Kerryn.
Judy Glick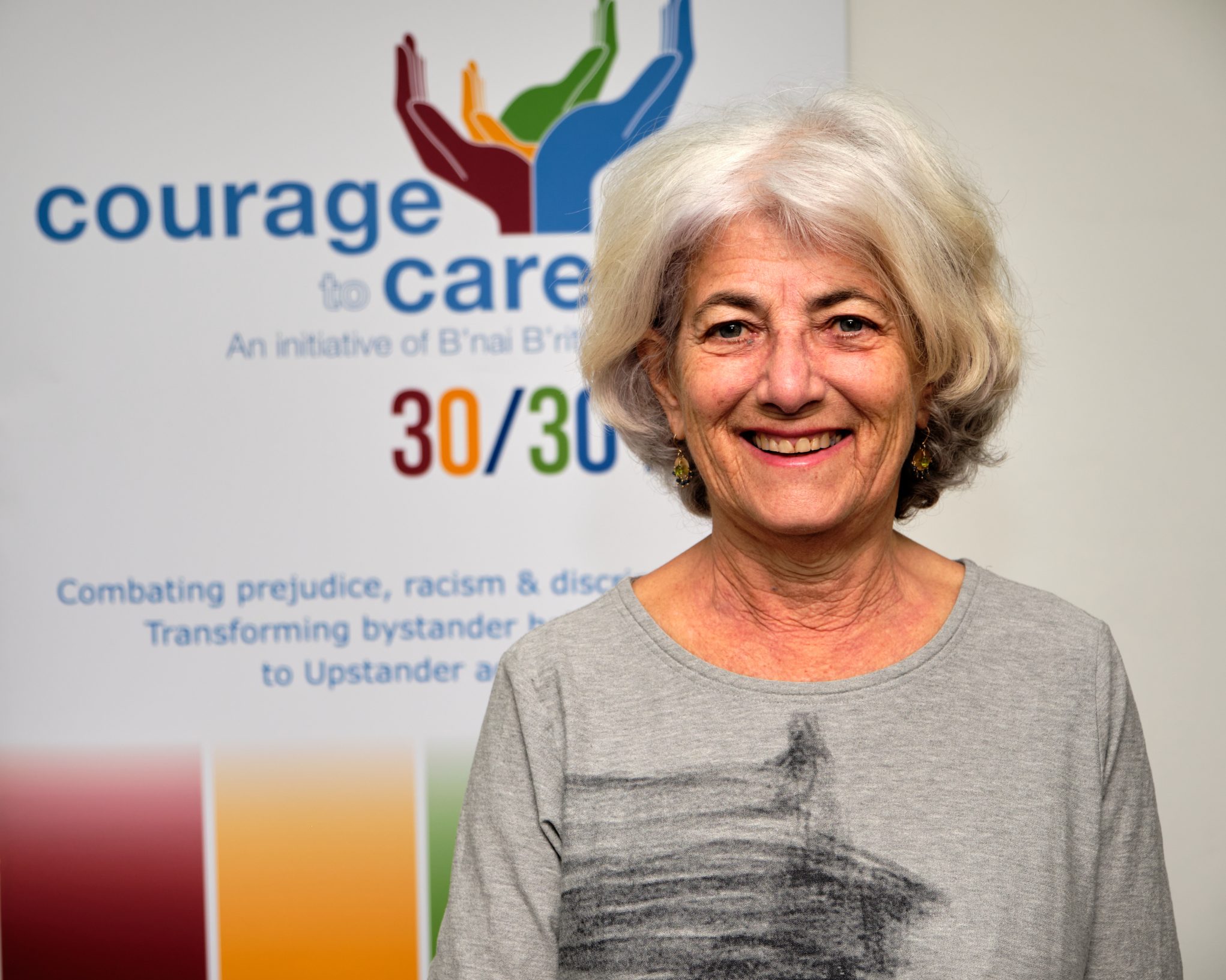 Judy has an educational background working as a secondary science teacher in both the public and private sectors for over 18 years. Being a passionate environmentalist, she moved to CERES Environment Park initially teaching and developing programs in the excursion program. Over her more than 20 years at CERES, Judy became the manager of the excursion program and progressively was involved in grant writing, strategic planning, fundraising and partnerships.
At the end of 2017 Judy retired from CERES and after catching up on all those matters that had been waiting for attention, looked for an organisation where she could contribute her skills and experience as a volunteer.
A friend directed her to Courage to Care. The overlap with Judy's experience was striking. Courage to Care delivers values driven behaviour change programs to school students, it has a strong clear mission, delivers the programs face to face and at no charge, making fundraising an essential activity.
Judy has been working with Mike Zervos, our CEO, on strategy and on gaining resources to support the organisation.
She is a keen gardener, loves reading, coffee with friends and is a curious and adventurous traveller.
Kerryn Lowe: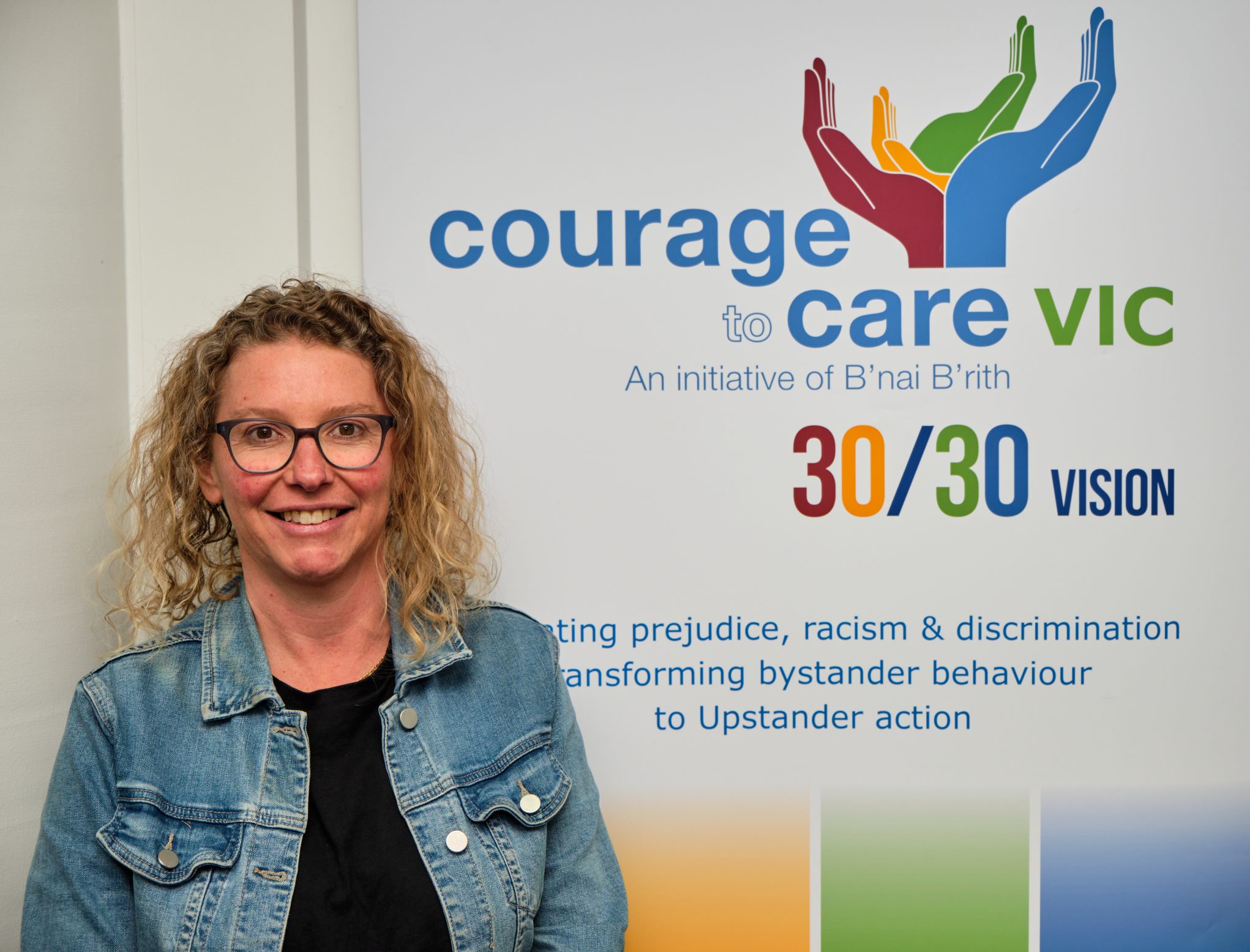 Kerryn grew up in Doncaster and attended Mount Scopus Memorial College for secondary schooling. She studied Arts/Law at Monash University and was very involved with many clubs and was a student representative on a University Board. During this time, she was also a foundation member of the Dinosaur Softball Club! Most recently she worked for Melbourne Airport as their in-house legal counsel. Kerryn was attracted to join because the schools' program teaches and empowers students to stand up to bullies and discrimination. Raising awareness of the Holocaust is also important to her. Kerryn currently volunteers for a few other community groups and still has time to enjoy time with her family, cooking and planning her next holiday!
About Courage to Care
Courage to Care commenced as an initiative of B'nai B'rith and believes that ordinary people have the power to make a positive difference in the lives of others by being Upstanders. Taking inspiration from real-life extraordinary acts of courage, our Upstander Programs inspire people to make a real difference in their community by standing up and taking action, creating real change.
Our Upstander Programs for schools educate participants on how to counter the dangers of racism, prejudice, discrimination and bullying. Delivered by a team of skilled and dedicated volunteers and featuring inspiring testimonies from Holocaust survivor speakers, our Upstander Programs promote acceptance of diversity within our community, transform bystander behaviour, and inspire participants to become Upstanders.