Join us for an intimate discussion with some of the key creators of A Very Jewish Christmas Carol, premiering at the Melbourne Theatre Company this November.
Critic and writer Tali Lavi will lead a conversation with playwright Elise Esther Hearst, Melbourne Theatre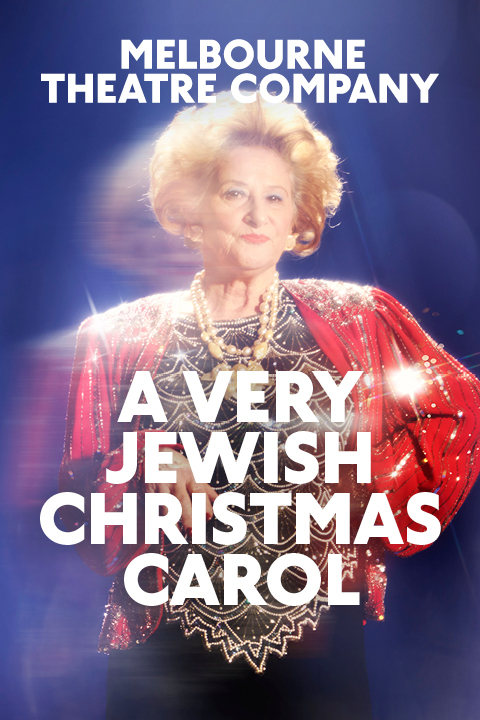 Company's Head of New Work, Jennifer Medway, and performer Evelyn Krape.
Experience a rare glimpse behind the scenes with the makers of this very Jewish adaptation of the Charles Dickens classic before it hits the stage, hosted at the very special Justin Art House Museum. 
A clever twist on Charles Dickens's classic Christmas morality tale, A Very Jewish Christmas Carol is a funny and delightful journey of discovering who we are and remembering the things that unite us.
Elise Esther Hearst is an award-winning Melbourne-based playwright and author, working and living on Boon Wurrung country.  Her work has appeared at Melbourne Theatre Company, Red Stitch Actors' Theatre, Griffin Theatre and Melbourne Jewish Book Week. Upcoming theatre productions include A Very Jewish Christmas Carol (Melbourne Theatre Company) and Yentl (Malthouse Theatre). Elise has also just published her first novel, One Day We're All Going to Die with Harper Collins.
Evelyn Krape is the Artistic Director of the Kadimah Yiddish Theatre [KYT]. She has just completed a highly successful season of BLOOM by Tom Gleisner and Katie Weston, for the Melbourne Theatre Company and is looking forward to A VERY JEWISH XMAS CAROL by Elise Hearst also for the MTC.
Jennifer Medway is a dramaturg with over a decade of professional experience in the development of new Australian work and the current Head of New Work at Melbourne Theatre Company. She has developed work that has been performed in major festivals and theatres around Australia.
Tali Lavi is a writer, critic and public interviewer. Her essays and reviews have also appeared in The Jewish Quarterly, Australian Book Review and The Saturday Paper, amongst other publications. Tali's essay 'Counting', was published in Marina Benjamin's Garden Among Fires: A Lockdown Anthology. Tali has interviewed writers for several festivals including Adelaide Writers' Week, The Wheeler Centre and Melbourne Jewish Book Week for which she worked as programmer for ten years.
JAHM offers an immersive, stimulating and educational art experience, through its annual exhibitions.  Guests will enjoy an insight into how private collectors live with their art and the opportunity to view the recent acquisitions of  the JAHM collection, as refreshments  are served in the private apartment.
All funds raised support Courage to Care's delivery of Upstander Programs to schools across Victoria.